Here at The 4th Utility, connecting you to the future of broadband is what we do best.
And whether you live in a brand new apartment in the swanky centre of town or your beloved abode is a little further from all the action, we are dedicated to ensuring your binge watch isn't interrupted by a bout of buffering. We'll stop at nothing to bring you super fast fibre broadband at a friendly cost even if your home isn't fitted with fibre wires just yet. Yes, that's right, leave it to us and we'll be there to provide you with the smartest technology to not only your front room but the entire infrastructure of your building. So forget tired cables and tired connection, we'll swap your outdated technology with the newest, fastest optical fibre fittings and you'll be streaming box sets left, right and centre.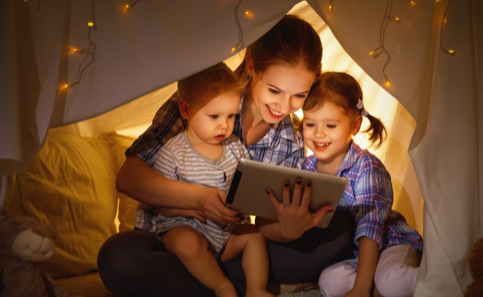 How we are bringing your building into the future
Don't think you're building has fibre? Don't worry! We can have this installed while you sit back and plan the movie marathon days you'll be having once you're all up and running. Our expert engineers plan meticulously to ensure the process of replacing old cables and retrofitting brand new fibre ones, is quick and easy, putting your needs first and promising as little disruption as possible.

At the 4th Utility we pride ourselves in our efficiency and capability in retrofitting new fibre wires in place of older tired cables and doing it with you in mind. While you may think installing new fibre in an older building may be a bit more complicated, for our team it's a piece of cake and we are unique for ensuring the process goes smoothly for you, your neighbours and your broadband.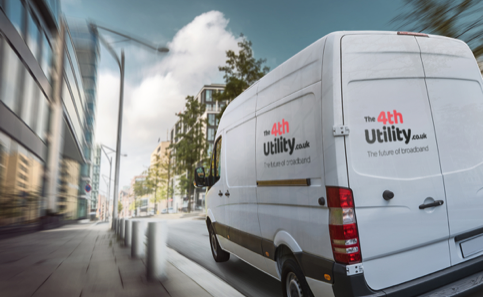 A smooth transition into the future of broadband...
The replacement is a straight-forward job that will have your building fully equipped to take on the most innovative advancements in technology and keep your home on top of the upcoming leaps that smart tech offers. So don't worry about dropping a christmas card off this year, update your broadband for you and all your neighbours and ensure superfast internet speeds and future-proof technology for life.

We'll make sure you don't get left behind. Bring your home into the future of broadband with The 4th Utility. Simply apply for your building to be updated with the latest superfast fibre broadband and tell your neighbours. Once your building has enough sign ups we will be on our way to send your streaming speeds into the stratosphere or more specifically up to 1GB per second.

Whether your building is older, newer or somewhere in the middle, we know how important connection is these days from security to gaming. So let us send your home into the 21st century and banish boring buffering from your screens. We are dedicated to delivering the best service money can buy, so count on us to retrofit your building and you'll be saving movies on to your watch list as fast as you're saving the pennies.